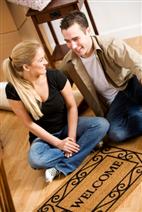 Relocating to Plymouth-Canton Michigan? The Piperpartners team will identify the features in a new home or neighborhood that you desire. They will quickly bring you up to speed with the current Plymouth Canton Michigan real estate market finding the right home or condominium that best fits your individual lifestyle. Want a home or condo near Plymouth Canton schools? Desire a family friendly neighborhood close to work? Want to live in top Canton MI neighborhoods? The Piperpartaners team will show you exactly the kinds of homes you want to see saving you time and hassle throughout your relocation and home-buying process.

The Piperpartner Buyer Advantage Program gives you instant access to all home listings in and around Plymouth Canton area including neighboring communities of Northville, Novi, Livonai, Westland, Dearborn and throughout Southeast Michigan. The program can also send instant e-mail alerts when new properties come on the market, allowing you fast access and the best opportunities to view these properties before other buyers.

With lower prices on many beautiful homes and condominiums now may be the perfect time to buy instead of lease. Let our experience with the Plymouth Canton real estate market show you how to make your dreams possible. Complete the form below for your free Plymouth Canton Relocation Package, or call us direct at 734-604-8242.

Moving to Plymouth Canton?
Search the full Wayne-Oakland MLS for homes, condominiums & real estate for sale.